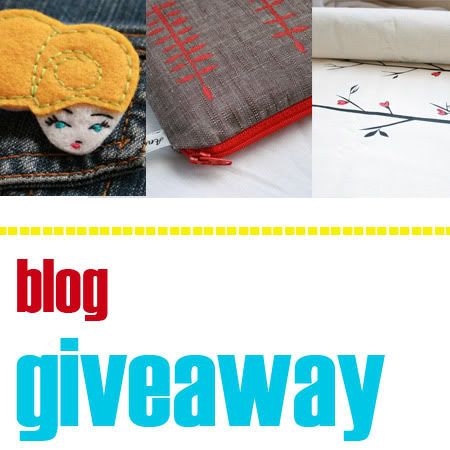 What you will receive:
-A sample pack of screenprinted fabric
- A felt lady badge (not the one shown, her name is Martha and she lives
here
)
- A little pouch with a screenprinted design (not the one shown)
Who can enter?
- Anyone, as long as Australia Post will send it to you, you can enter.
What do you need to do?
- Leave a comment on my blog with the best film you have seen recently and you current favourite TV show.
When will the winner be announced?
- I will select a winner using a
random number generator
on Sunday June 8th and post it on my blog. If you are the winner I will contact you by email (so make sure I can contact you) to collect your address.
To get the ball rolling the best film I've seen recently was last night when I watched Priceless with Audrey Tautou and Gad Elmaleh. My current favourite TV show is The X-Files, we have been watching it on DVD and I think it might have jumped the shark but it is still rather good.