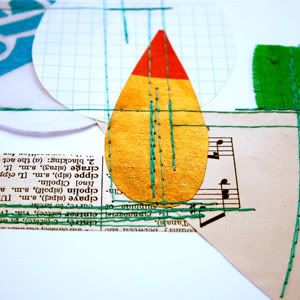 I made up some collages today using a variety of different papers including this gold paper, the stuff you get from the Asian grocers. I've had it for about 5 years and never used it much, but discovered today it works perfect with blue thread.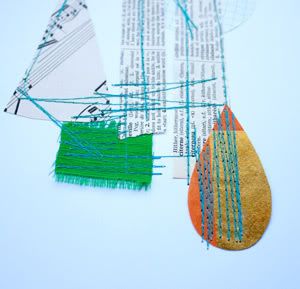 I also included some of the green silk I found in Footscray last week and paper from a French dictionary and music sheets. Collaging with my sewing machine is one of my favourite things and my plan is to make a series of 6 collages using the same paper and fabric to sell.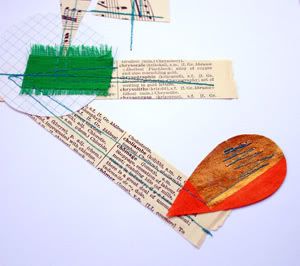 I lay all the items on each sheet and then start planning the composition, starting with one item and then placing everything else around it.
The inspiration comes from the shapes and using the lines in one object then lining that up with another shape. Bauhaus posters and design is something that is also an influence and I find limiting my objects helps me create the artworks much better.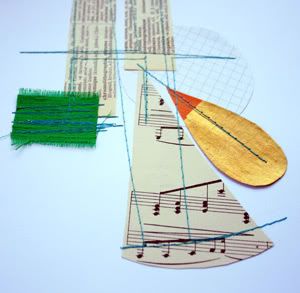 I think making a little video of the way I place the objects could be interesting project because there are decisions that I make and ideas which I scrap before I come up with the final idea. Then I hope it all stays in place when I start to sew it up. They are available on Etsy.