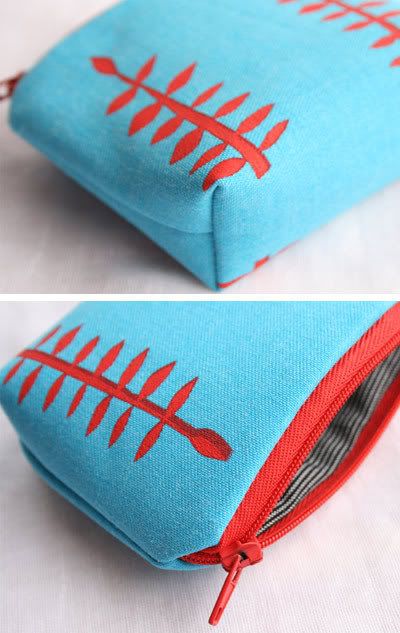 Here are some close up shots of a little pouch I made yesterday. The screenprint isn't a new one but I've not made him up yet due to the no zipper situation. This one is available on Etsy and I will have more in different sizes coming along over the next few weeks. I'm still making up new designs and trying out different things, so I am sure my stall at Rose Street on Saturday will be a bit of a hodge podge, but it is always good to test things out and see what people think.



Tomorrow is going to be a fabo exciting day with the Craft Victoria's

Craft and Design as a Career

talk that

Bridget

and I are going to. It is held right next to where we draw our birds and should be a interesting and informative day. Then in the evening the Nicholas Building is holding its Open Studio event where I am sure I will feel envious that I don't get out of the house to work, but then remember that I can still wear my PJ's all day long if I want. Add a few drinks to the mix and I think it might be a fun day/night out.