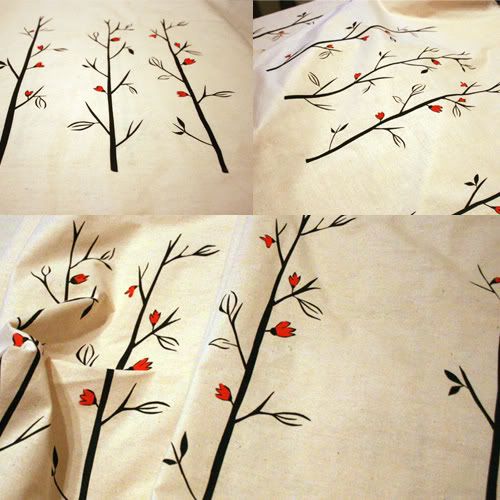 So today was the day I decided to do a decent run of screenprinting. I should have taken shots of the process, but I had enough things to do already I don't think it would have worked. Plus I didn't want ink on my camera.
I don't have a set up for printing on a large length of fabric. We have a dining table which is not small, but when you are planning on printing 10 meters of fabric it ends up being about 8.5 meters short. My plan was to drop the fabric down in front of the heater to allow it to dry quickly so I could roll it. I cranked gassy boy up to high and it worked well.

I had thick fabric over a chair to guide the fabric over and keep it off the ground and had to keep rolling it along as I worked. I also got some fabric pens today to add some red and green detail. I tested the red and green together but I'm not sure if I like it as it looks too christmasy to me. What do
you think?