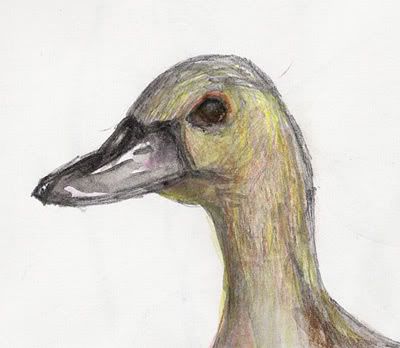 Bridget
and I spent another day doing some bird drawings at the museum last Thursday. I was a bit put out when I realised I had

forgotten

my pencil case as I had crammed it full off all sorts of drawing treats before leaving. They have some containers with pencils at the museum so I knew I wouldn't be totally without and I still remembered my brush and inks.
This time we had a duck, which was a little tricky to draw (but not as bad as the owl, he was really hard work). I tried drawing a specific beak angle about 8 times over and over and still didn't seem to get it right. This drawing above is a water colour and pencil combination. I think next week we have booked some birds of prey and I plan on taking bigger paper to

accommodate

them.