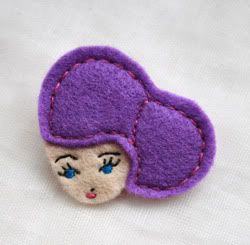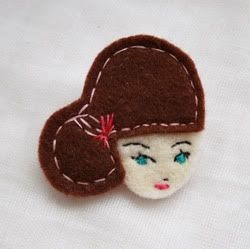 I put these little ladies up today on
Etsy
and
Dawanda
and thought they were winning any cute competition my badges might have been having. They don't always look cute, I had one recently that look a little stupid, as in her IQ was in the mid 90s. She wasn't bad, she just didn't look like smarts was something she had.
If you are wanting a bit of a giggle have a look over at the
Madeit blog
for a feeature I did on fellow Rose Streeter, Kirsten from
Ig Headquarters
. Her drawings are fabo and funny. What a great combination.