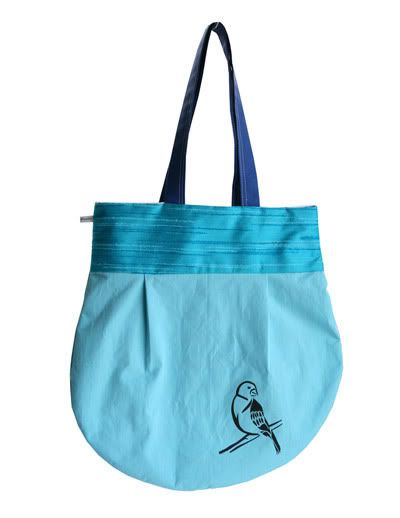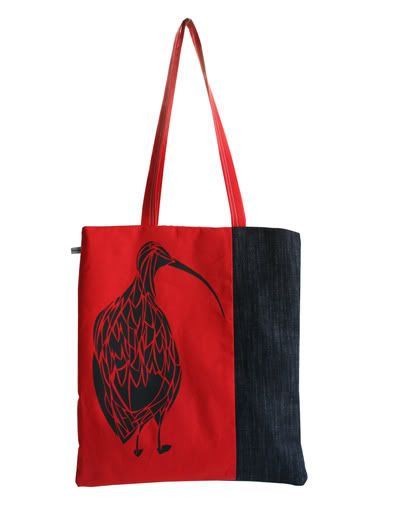 I've been sewing up some bags from the screenprints I did a few weeks ago and these are two of my favourites. The top one has a combination of three blue fabrics, the pale blue at the bottom, a rich blue along the top bar and then a dark blue for the straps. The print is the grosbeak I made up a while ago, although this one is a re cut of the original design.
The one below is the curlew from the
museum drawings
and I'm quite fond of it because it isn't a cute or sweet bird print like some of the others I've done, plus the red, black and denim is always one of my favourite combinations.
This weekend I'm doing
Rose Street
on Saturday and then the
Mornington Racecourse Market
on Sunday. So Saturday night is going to be a very quite early night as I will have to be up at about 6 to get there on time. I think that might be a rather large shock to my system.