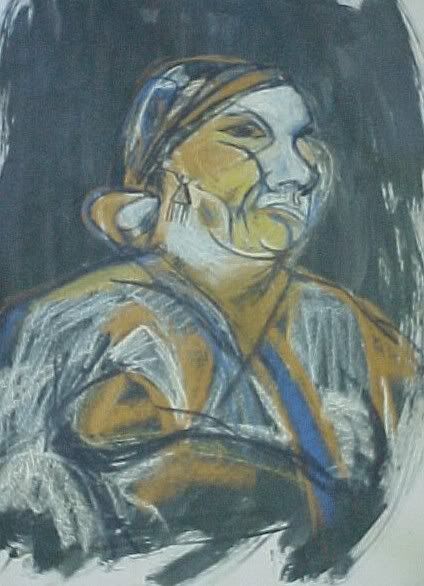 Loobylu
started a weekly thing called The Friday Archives and I thought I would join in. I've been a bit slack with the blogging over the last few weeks and despite reading lots of great blogs, when it comes to writing mine I can't think of anything interesting to say.

The drawing above is from first or second year of art school, so circa 1999/2000.
The model is Julie who did a lot of modeling in our life drawing classes and was very good at it. Although it isn't until you have someone who is bad that you realise how good the good ones are. Answering your mobile phone mid pose is a bad by the way.
I'm at Rose Street tomorrow, so if you're hanging around Brunswick Street come by and say hello. Just turn left at Shag clothing and you're almost there. Then tomorrow night I'm off to see the
Spun Rivals
EP launch. Should be a good night.