A lot can happen in 10 days. I just re read my post from the 11th of Feb and it said this:


At the moment Gareth is watching Star Trek and I don't like that show much*.
Tonight, after we finished watching a
film
I said this:
Can we watch Star Trek now?
God help me.
Oh and in 10 years, a lot can change also. This is me 10 years ago in Belgium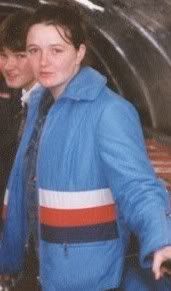 *at all. I can't stand it.