Today is the last day of the holidays so I tried to get lots of things done in case I get busy next week at school.

I finished a bag today, which I started last night. It is from the Ladyboss print and looks like this: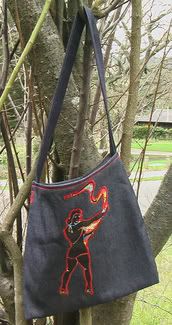 I listed it on Etsy today.



I also did some small screen prints on felt to turn into little badges.
I was inspired by this Etsy seller:
http://www.etsy.com/shop.php?user_id=52328
who printed an owl onto felt, which is wonderful by the way.

I came up with 6 random designed that could be turned into circle brooches. I could then do some stitching over them or what not. I am not sure yet, but they are simple and bold which I like. I don't want to start messing with that and end up ruining it.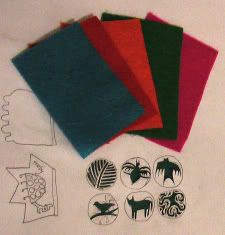 I was only going to print onto one piece of felt, but then I thought I might as well do some more in the one go. I always forget to do this.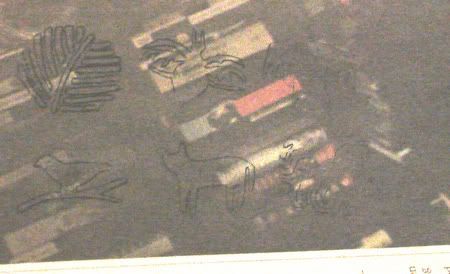 After two prints the ink started to bleed so I pressed some newspaper down onto some more newspaper and got these lovely little outlines. The next time I tried to do it onto the felt, but it didn't work at all. These types of accidents is what I love about printmaking and is usually where I get all my good ideas.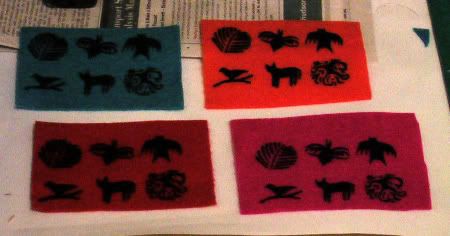 These are the finished products. My camera doesn't work well with unnatural light, however the flash is too strong, so they are not the best pictures.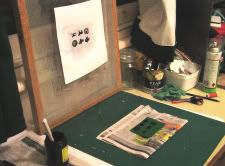 This is an image of my workspace. I don't have one of those wooden frames with the hinges for the screen to fit into. I searched everywhere for those hinges with no success a few years back. I think I need to give my old high school art teacher a call and ask her where she got the ones I used to use.


The other thing I did today which I am really happy with is some cards to put my other felt badges onto. I used Adobe Illustrator, which is a great program, however I have not used it in a while so was feeling rusty. I am happy with how they turned out though: