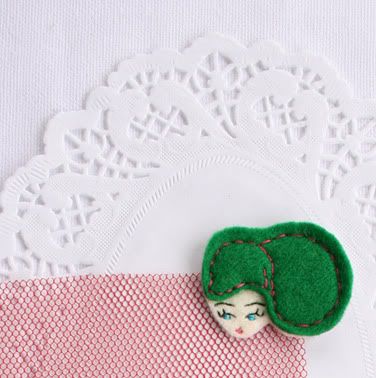 Despite it being sunny outside I have found it really hard to get good light for photographs in the last few weeks. It seems when it is really overcast but not dark overcast I get the best pictures and today was one of those days so I tried to take advantage and get some good photographs.
I took some photographs with a doily, this one above is with a little badge, a doily and some red tulle.
I did some screenprinting with a new stencil as well today. I got some Speedball screen drawing fluid and filler and have been using that the last week or so. It means I have permanent screens so the laundry is going to fill up pretty fast. This one below is a really simple brush stroke that I printed in blue on white canvas. I am thinking of printing it in a few colours on top of each other, most likely starting with red, blue and yellow. I've put some more pictures over on Flickr.