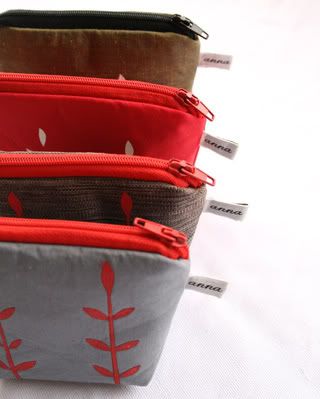 These little coin purses are part of a new range I'm making for wholesale orders. I spent some time coming up with a colour range and the items I wanted to include, and then which prints I would use. I've been making the items for the last week and hope to get them up onto Stocklist next week.
I'm not going to be at Rose Street tomorrow due to my sister hosting a Grand Final BBQ complete with prizes from the Sydney Road tat emporiums and an esky of mystery. It is totally klassy and Eliza always puts on a super spread, including the infamous
Puffy Dogs
. I'm rooting for the Hawks mainly because of the Prelim Final last year. I'm out tonight to show my cousin Jemma the high life of Melbourne, hopefully the weather stays warm for some drinks in the city.