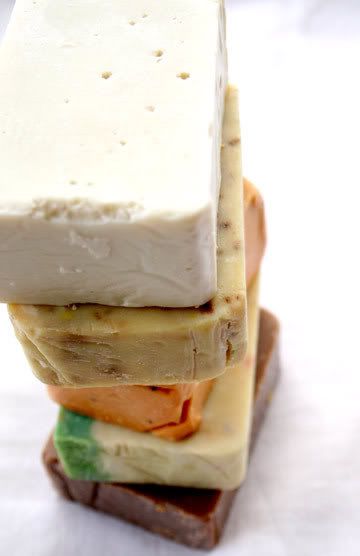 A month or so back Greta from
Food For Your Skin
started selling her body products at Rose Street and since then I've been pretty smitten with her stuff. My favourite soap so far is the orange bar, but the one I have at the moment has a loofah inside it which is pretty clever.

I also have the
face scrub
which is pretty amazing. I think it is the combo of lemon myrtle and almond meal that makes it smell so good and I have considered eating some a few times because of this. Greta is at Rose Street on Saturdays and the St. Kilda Esplanade Market on Sunday and a new Etsy shop is in the works. The soap is really affordable and lasts for ages and makes your skin feel a million times better than anything I've ever used.
Another Rose Street favourite is
Dan McGill
, and I got one of his lovely swallow pendants last week. He also has
fighter plane earrings
which look lovely (Hollie from
Hokey
had some on on Saturday and they looked super cute) and some Sea Urchin inspired jewellery that is stunning. Like Greta, Dan is at Rose Street on Saturday and the St. Kilda Esplanade Market on Sunday so pop by and say hello if you're at either.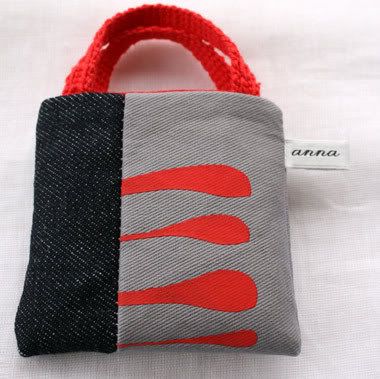 I've been trying to make little bags as a sample for a few months now but was never happy with the results. They didn't look as finished due to the small size as it was tricky to sew it nice and neat. I had a brainwave the other day on how to sew them up and now I'm happy with the results and will be making a few more today to send out.