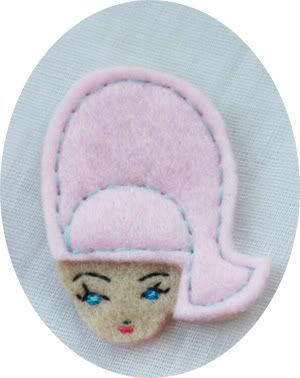 I loved the pale blue and pale pink colour combo and thought I might try the pale blue in the eyes. It looked a little full on so I added some darker blue around the edges. I think they are rather unique!
This one has a pretty hairstyle, it is a high ponytail and bun combo. If only I could do that without professional help!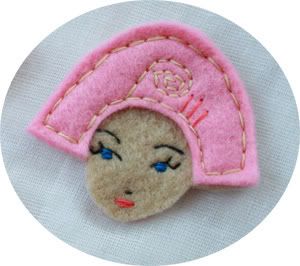 This one was an 80s inspired hairstyle with some new wave pink stripes. She is right into Siouxsie Sioux I think.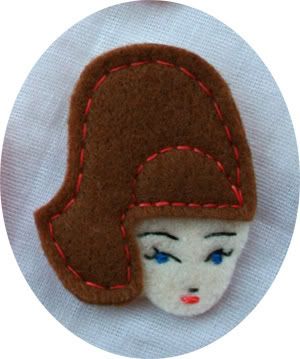 This little lady looks quite preppy, the watermelon pink and brown hair would go perfect with a pale blue polo shirt and a nice set of pearls.