I discovered this today when I was using it as a prop to take photographs of my badges. It is from one of the books I scored from the RMIT library called Soil Mechanics and Foundations. I love graffiti in books and public toilets and any other place people feel they have to share something with the world than isn't the normal place. I know it is wrong but sometimes people say the funniest things and this one here ticks all the boxes.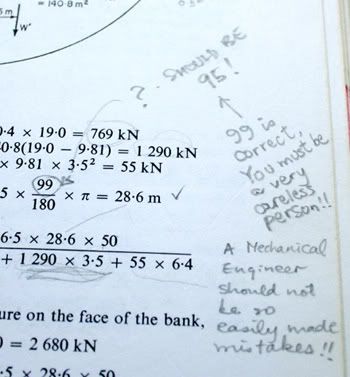 I've been making a few puffy badges after drawing some little kittens in my sketchbook. This one is like our cat on the farm called Pupmkin, although I gave him and two other grey ones
superpowers over on Flickr
. This guy has super sonic bad breath, a power most cats usually have anyway.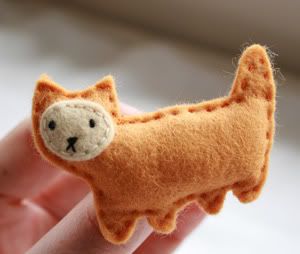 I've made a few more Mother's Day Cards. I've done some repeats of the same design concept, but they look different. I thought this one would be a good one to give and I love the angry look on the faces of the women who came second and third. I was planning on making them look happy for the number one, but they ended up looking jealous. Oops.