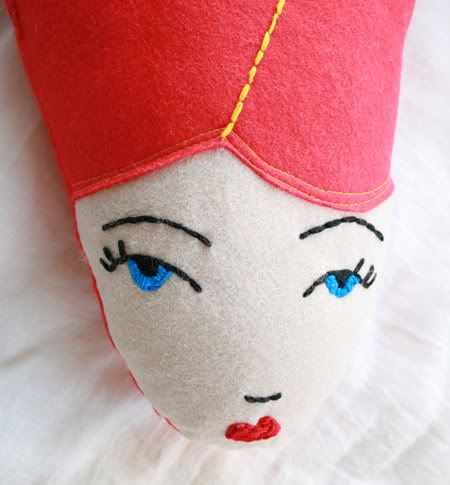 I've had the idea of making a large felt lady softie thing for a while now and decided now was the time to put it into action. I got some floss from Darn Cheap Fabric (they have run out of denim!) and I had some larger bits of red and beige felt from when I first started making the big red beehives.
It was strange to stitch it so large and I find the stuffing process hard because I never know if there is too little or too much inside. I think she looks a little intimidating but you can hug her, although when you finish she still stares at you like you're a fool.

Rose Street is tomorrow, if you're in Fitzroy come and say hello. I have some of the new red mary jane bags and a cushion cover with the same print. For once it isn't going to be stinking hot and I'm hoping I get to be next to Bridget again.