I got three packages in the mail today. What a great surprise to come home from work to.

Number one was my new ebay purchase. This overlocker was cheap and is hopefully cheerful. I don't have a manual but I can tell it needs a service.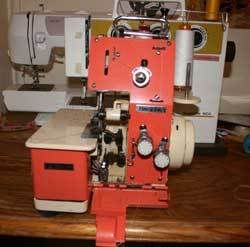 Number two is my lovely new pendant from
Jessica Jane
. It is perfect.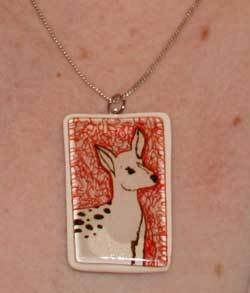 Number three is the collaboration between Sweet T Originals and myself. I have not shown this print here yet, because I didn't want to ruin any surprise, but Sweet T has done such an amazing job on the bag. I am so impressed.