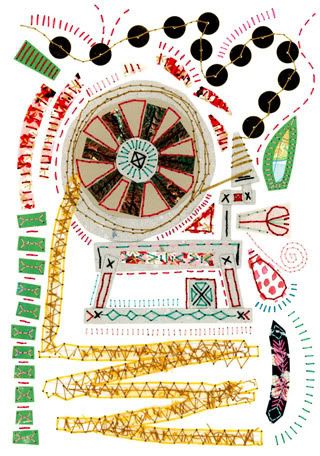 The Spin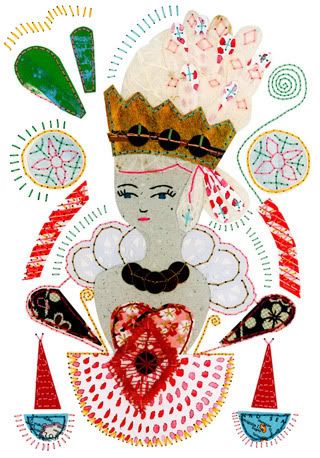 The Queen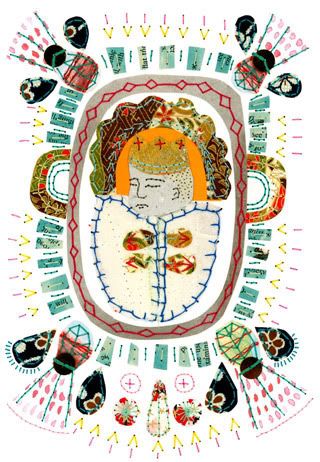 I've finally found the time to put my four artworks from
Once Upon
up on the blog. My
fairy tail
was
Rumpelstiltskin
and I have to say I had a few
dilemmas
with the whole thing but ended up pushing through to create something I was happy with. This was a bit of a
novelty
, because all to often I just procrastinate then rush something and end up a bit disappointed in what I create.
The artworks are
hand stitched
collages created with thread and a variety of papers. I originally planned to not have too much on them, but when I started on the the last one I got a bit carried away with all the detail causing me to go and add more detail to all of them and miss the deadline for posting them off.
Gareth and I flew up for the exhibition opening and it was (embarrassingly) my first trip to Sydney, so things like double
decker
trains were a total novelty. We hung with Jess from
Truth Be Told
and met lots of lovely people and drunk the great wine supplied by
Catalina Sounds
.


If you're wanting to buy some of the artworks, just go to the
Once Upon website
and click the Art For Sale link at the top. And lastly, a big thanks to
Renee
and
Angela
for organising the whole shebang!