I spent some time yesterday working out what to print on some new oversized totes. I wanted to use some more of the purple fabric and decided I wanted to print in red. After filling a few pages in my sketchbook I decided to do some little mary-jane shoes.



This is the stencil I used made from cartridge paper. I had to number and letter the sections otherwise I would have to play jigsaw when I put it together again. This has some fabric underneath and I lay it all out, put the screen on top, printed it once, then stuck the paper to the screen. Often when the print area isn't big you don't even need to stick the stencil down as the ink does the job for you.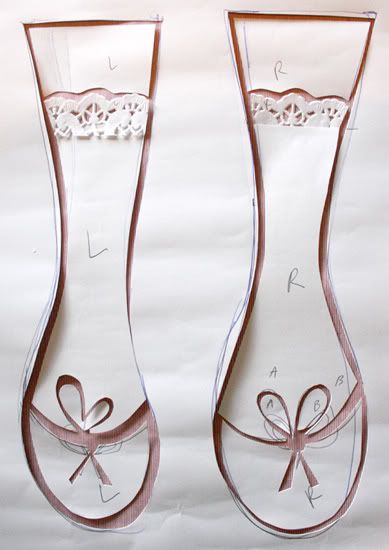 This is how the print ended up looking. It worked really well with the off white unbleached calico on the shopping bags. I also did some on bright blue and the red ink works great with it. I thought it would be too much but it isn't at all. There is only two shopping bags and this one is on Etsy.