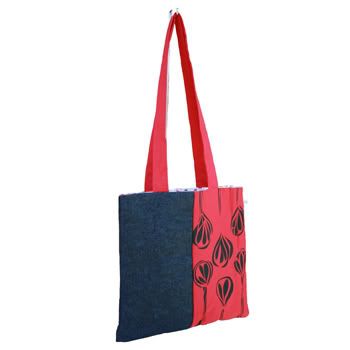 This is the other print I made last week which I turned into some tote bags. Some have gone up to Betty Mim and I have some left over prints which I will turn into smaller pouches and coin purses. I'm planning on another day of printing, but I think I might have run out of cartridge paper. I do have some recycled artworks I took from school, but if they have much art on them it often come off in the printing process. I think a trip to an art supply store is going to be happening very soon and that always means a big spend up.
This week is birthday week, so I might have to do something to celebrate, so keep a look out for a give away post in the next few days. It will most likely involve badges as I have been stitching up a storm and have around 60 new ladies almost ready to go. I have some new hairstyles which are rather fantastic and I wish I could do the same with my hair, however just keeping it knot free seems a hard task at the moment. The new do's are a little bit retro and a little bit Hairspray and they are looking 110% glamorous.

I'm also trying to come up with ideas on how I should spend the big B day, so if anyone has some ideas, let me know. I'm thinking Mexican for dinner as I like the idea of drinking jugs of Margaritas. Something different to Star Trek and stitching badges for a change!