Jodie and I had our first market together on Saturday. We were both tired and I was feeling sick and sneezy, but we both managed to have some fun times and a lot of laughs. The weather was rather warm and we were both annoyed to find out we missed out on the Sunny Boys. Next time I'm bringing an esky full of ice, sunny boys and fizzies.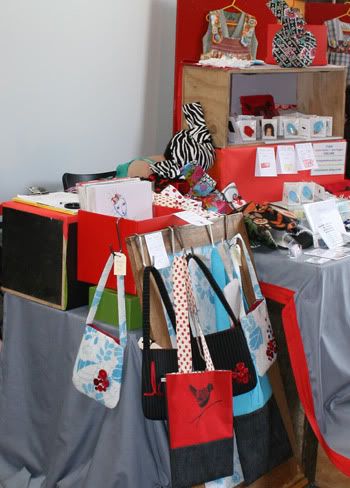 I have listed some of my new badges on
Etsy
and
Madeit
. I have a few that I took to the market than have not been listed so I thought I better get some photos and put them up. Maude has lovely red hair and the felt I used for it was super soft compared to the other stuff I had been using. I noticed the sticker said it was from Italy. I usually buy the squares of felt from Spotlight as they have the largest variety of colours and I find the squares easier to work with. I might have to keep and eye out for this Italian wool felt because it feels so lovely!