I made this brooch a while back and finally finished it off with a pinback. I was going to send it off with a package but kept misplacing it, so didn't end up sending it. I thought, I am going to list it then, otherwise I would end up wearing it.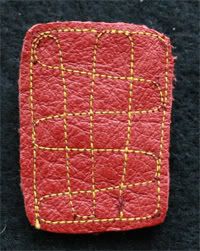 I got another pendant from Etsy, from a seller called
One Small Flicker
. It is really lovely, go and check out her stuff.