I got some yellow cotton drill from Spotlight and when I got it home I thought, ugh, who would want a yellow bag? So I thought about it all day, how could I make it okay?
I was thinking about making a two toned bag, and yellow could be part of it, then I remembered my favourite colour combination in high school, primary colours.

This is stage one, it is lacking the blue which I need to cut out of the paper, but the red needs to dry, so I have some time.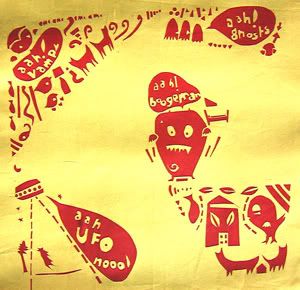 Okay, I ended up finishing the blue before I finished this blog.
These are going to make sweet totes.